Bahlactus demands whuppins — SO LET THERE BE WHUPPINS!
From the most recent issue of "Justice Society of America": Citizen Steel unleashes on some bad guys.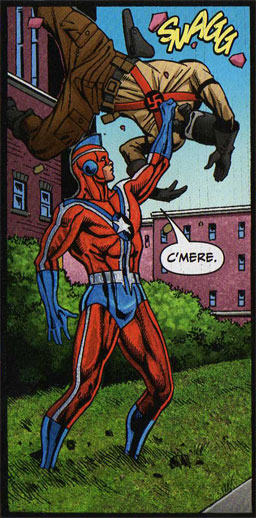 First, he grabs a guy out of the air…
And then he — owww, my gosh, I think he killed him! I'm pretty sure that guy's skull's crushed, man…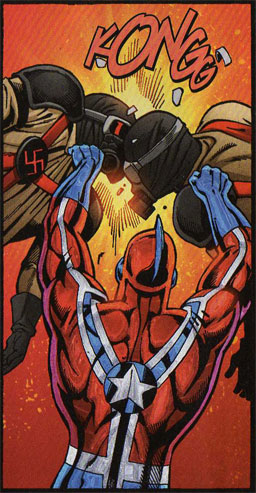 And I'm pretty sure both those guys are dead, too.
Is this the type of thing we want kids reading? Shouldn't this stuff be regulated? Can't we — Oh, wait, they were neo-Nazis? Never mind, killin' Nazis is legal. I think it's in the Constitution and everything…