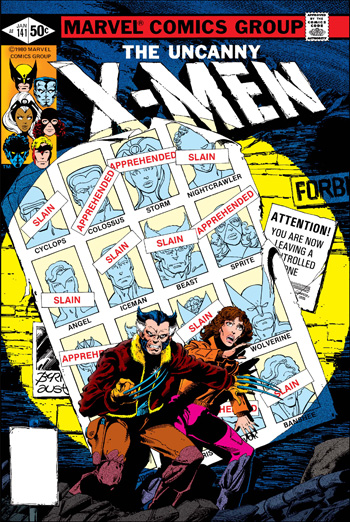 Well, everyone agrees that 2020 was the worst year since, basically, 2016. And lots of folks expect 2021 to be a much better year, because what could be worse than this one, right?
Predictions are, of course, a mug's game. No one can know the future, psychic powers do not exist, and the future will always, always, always surprise us.
Nevertheless: Kids, it's going to get so much worse.
Let's start off with the obvious. COVID-19 got worse after Thanksgiving, when all the stupid, selfish nihilists had big dinners with lots of people and spread the virus far and wide. It'll get worse after Christmas, when all the stupid, selfish nihilists had big family gatherings with lots of people and spread the virus far and wide. It'll get worse again after New Year's, when all the stupid, selfish nihilists will have big stupid parties with lots of people and spread the virus far and wide.
The vaccines will help, but the stupid, selfish nihilists will insist they don't want them. Just like they don't want masks. And they'll keep spreading the virus far and wide.
We are, unfortunately, living in a society full of deeply stupid people who get all their instructions straight from their Mango Messiah, deeply selfish people who think their convenience and comfort is more important than other people's lives, deeply nihilistic people who dream of setting the world on fire and dancing in the flames because lolol nothing matters.
What else we got? Kids, terrorism is probably gonna go through the fucking roof.
And we're not talking about Shadowy Muslims blowing up buildings and shooting up shopping malls. We're talking about very white, very Christian, very Republican Trump worshipers blowing up buildings and shooting up shopping malls. 'Cause they ain't adjusting well to their God-Emperor getting shown the door, and most of them would much rather cast out everything they claimed to believe about the greatness of American democracy, murder innocent people, and live in a full-on fascist dictatorship than deal with the fact that a (depressingly slim) majority of Americans don't believe Nazis are Very Fine People.
"Well, heck, you're over-reacting! It's not like we've had a lot of terrorism already! I mean, other than the plot to execute the governor in Michigan. And the bombing in Nashville on Christmas Day. And hordes of Proud Boys, undercover cops, and neo-Nazis running wild and assaulting people every few weeks."
Honestly, I think they're just getting warmed up. Here's this dude who lived through a similarly dumb coup attempt, and he says the terrorist attacks started about four months after everyone thought the nonsense was settled. I suspect America's conservatives, mostly driven to madness by having to share power with women and brown people, are going to go wild with violence or, for those too sensible to pick up a gun or blow up an elementary school, making excuses for violence.
And the press, addicted to the fat ratings and profits of the tabloid Trump era, will be absolutely overjoyed by it all.
But enough about unimportant national news, right? What about the important stuff? What about comics?!
Heck, I have a really hard time saying much. I haven't lived within four hours of a decent comic book shop in over four years. I don't know what the big events are. I never hear anything about comics that are getting the big positive buzz. Sometimes, I'm not even really sure what's getting published. But it still doesn't feel good to me.
DC Comics got hit with a sledgehammer this year because AT&T decided they don't care about comics, only IP. And Marvel's head honchos are either Trumper loons or racist sock-puppet flatscans — plus their parent company has decided they don't like the idea of paying royalties to writers. I don't think any of those make for a healthy company. One willing to starve their comics division to maybe, possibly fund some movies and TV shows, and the other slaved to untrustworthy men and an untrustworthy parent that doesn't value its creators.
I'm not even very optimistic about the various comics-based movies and TV shows. What I worry about is whether movie audiences decided the Marvel Cinematic Universe's story was completed with the "Endgame" film — and thus may be unwilling to buy into a new phase of the project with new movies, new characters — but without Iron Man and Captain America, two of the series' most popular characters.
A lot of the new Marvel movies and TV shows sound pretty interesting — but if the audiences don't show up for them, can the studio continue to greenlight 'em?
As for DC's movies — I need to see some more evidence that they've abandoned the grimdark dumbness brought on by Zack Snyder.
In both cases, I'm really nervous about the idea of jamming theaters with mountains of superhero movies when we're not even sure if there's still an appetite for that much stuff. Overwhelming indifferent audiences seems like a good way to release a bunch of flops and killing off the superhero movie for good.
I'm not a complete pessimist. I think we'll get COVID-19 under control eventually — maybe by summer, maybe after that. I think the economy will start to claw its way back — but the process will be helped along if the Democrats in the Senate realize they can make some improvements by pushing Mitch McConnell down a flight of stairs. And I think some comics will continue to be very profitable — namely graphic novels aimed at younger readers, including books by Raina Telgemeier, Dav Pilkey, and plenty of others, which generally have sales that make DC and Marvel look like indie publishers.
Still — just because 2020 was bad doesn't mean 2021 is gonna be a lot better. Y'all be careful out there.