If there's one thing that Bahlactus likes, it's gotta be starting the weekend with some copious and entirely gratuitous violence. And so when Bahlactus demands Friday Night Fights, who are we to refuse him?
From 2002's "Thing/She-Hulk: The Long Night" by Todd Dezago, Bryan Hitch, Paul Neary, Ivan Reis, and Randy Emberlin: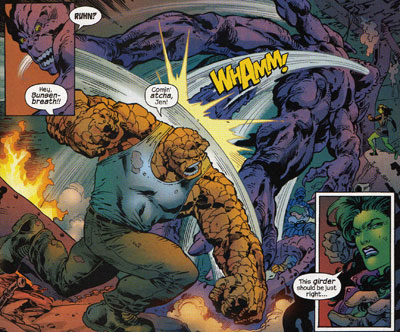 The Thing sets Dragon Man up…
…and She-Hulk knocks Dragon Man down!
It's violentastic!