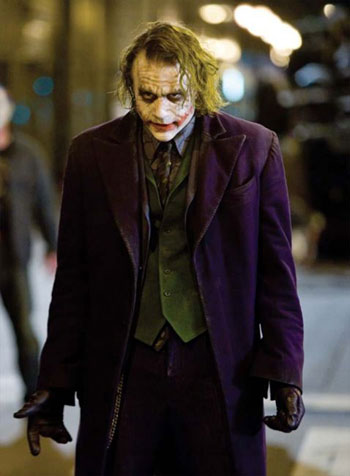 "The Dark Knight" is making pretty darn good money so far this weekend. Was there ever any doubt that it would make scads of cash?
Quick review: I liked it. Heath Ledger's Joker is a revelation. Aaron Eckhart's Harvey Dent and Two-Face is also just grand. Two-Face was always my favorite Bat-villain, so as long as he was better than Tommy Lee Jones, I woulda been happy. The movie sure was long, though.
Pre-movie trailers: "The Spirit" looks like complete festering monkey-poop. I don't care who's in it — it just looks awful. And it could've been awesome, if only someone would've surgically downsized Frank Miller's impossibly gargantuan ego first.
But the trailer for "Watchmen"? That one looked fiiiiine.