Let's see… Friday? Check. Night? Yah, close enough. Fights? Comin' right up. Looks like it's the perfect time for FRIDAY NIGHT FIGHTS!
Tonight, we go back to Birds of Prey #118 by Tony Bedard, Nicola Scott, and Doug Hazlewood, from earlier this year. It's Misfit vs. Black Alice!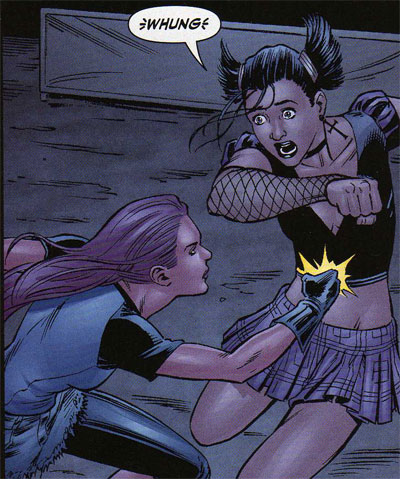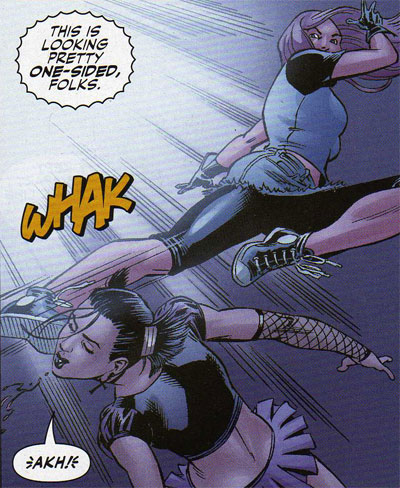 Short and simple? Sure thing. Best way to start the weekend.