Bahlactus demands fighting on Friday nights! Dare we refuse him? NEVAR. So let's get going with another bone-cracking round of FRIDAY NIGHT FIGHTS!
Tonight, our violentastic artwork comes from 2007's Sugarshock by Joss Whedon and Fabio Moon. You can find the whole thing at the Dark Horse Presents website. We start out with Wade meeting her handsome prince/groupie…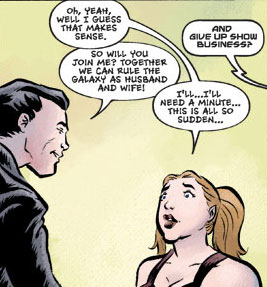 Aw, isn't it sweet? Whatcha think of this, L'Lihdra?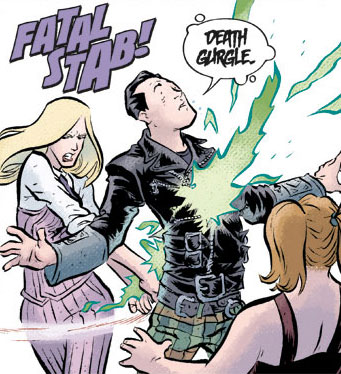 Yeah, that seems like the most sensible reaction. Nobody quits the band!
And next week… GASP! Can it be? The final Friday Night Fights?!