I don't know about you, but after a week as wild, wooly, wacky, and, um, wabash-cannonballesque as this one, I needs me a little dose of violence to get the weekend started right. So let's get going — it's time for FRIDAY NIGHT FIGHTS!
Tonight, our whuppin' comes courtesy of this year's Atomic Robo: Dogs of War #3 by Brian Clevinger and Scott Wegener.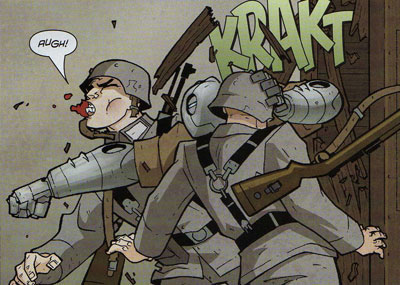 The only thing better than beating Nazis bloody is robots beating Nazis bloody.