Another Friday means it's time for another session of comic-art pain to kick off the weekend! Everyone strap yourself in for… FRIDAY NIGHT FIGHTS!
Our weekly dose of ultraviolence comes tonight from the 2005 anthology Bizarro World and a story by Evan Dorkin and M. Wartella called "Monkey, the Monkey Wonder." Here we see the inevitable result when Beppo the Super-Monkey catches Batman trying to do away with his new monkey sidekick.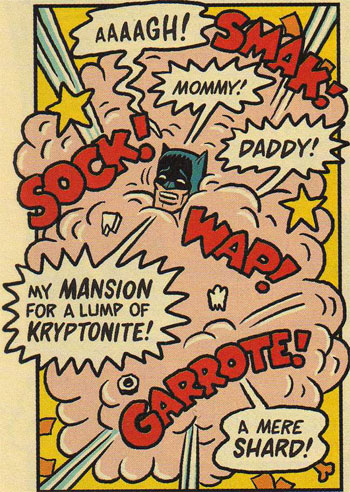 My mon Spacebooger don't shiv.