If I haven't mentioned it before, this has been a heck of a week. So let's just get straight to what we all came here for: FRIDAY NIGHT FIGHTS!
From March 1985, here's Action Comics #565 by Keith Giffen, Robert Loren Fleming, and Bob Oksner, in which Superman ejects Ambush Bug from the Fortress of Solitude: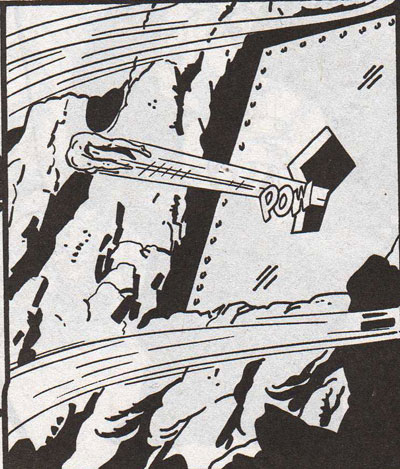 And that's that. This week's been so busy, I'm gonna go grab a little early shut-eye, for once. Y'all don't forget the Lubbock Comic Book Expo, tomorrow at the Civic Center!