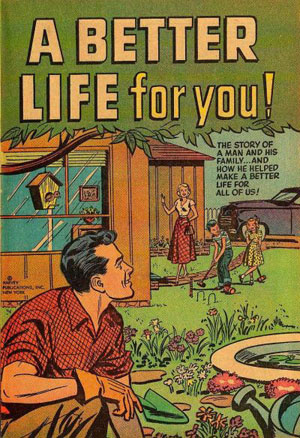 Well, goodness knows, we all want a better life, don't we? And what easier yet more unreliable method is there to get a better life than to click on links on a comic book blog? Have at them!
Huzzah! Now we all finally have better lives!
(sniffs) Hey, my new life smells like old socks.
🙁