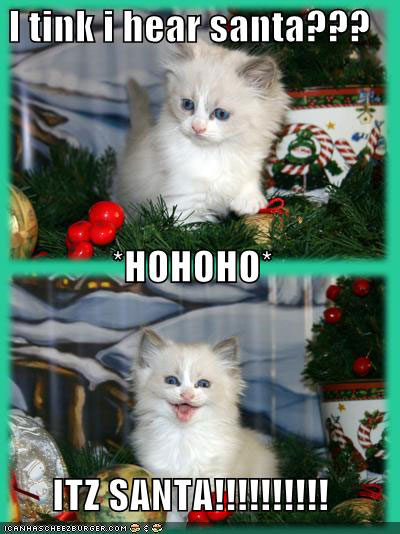 Hey! It's Christmas Eve Eve! Do we get to open presents yet? No?! I'M TIRED OF WAITING.
Fine, I'll let y'all amuse yourselves with a few links, some holiday-related, some not-so-holiday-related.
There are my little pre-Christmas presents to you guys. Just remember to get me what I've always wanted — impossibly expensive real estate.