This may not be the kind of fight that get the mad kudos over at Spacebooger's place, but I think I'm absolutely going to get the prize for the Oldest Friday Night Fights ever.
This is from an old strip called "Dream of the Rarebit Fiend" by Winsor McCay. He's best known today for his head-trippy and beautiful "Little Nemo in Slumberland" comic strip, and he also created some early animated movies — all created solo, with every single frame of film hand-drawn. "Dream of the Rarebit Fiend" had a simple premise — every strip featured someone having some kind of mad nightmare and waking up to curse themselves for eating something called rarebit, or Welsh rabbit — basically, it was fried cheese on toast. Everyone seemed to believe that eating it before bed would give you incredibly vivid dreams.
Anyway, this strip is from all the way back in October 26, 1904. Yeah, that's right — this is a Friday Night Fights that was over 105 years in the making!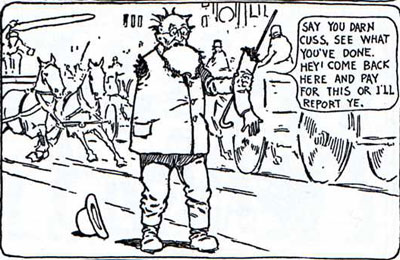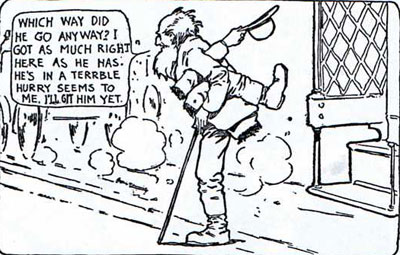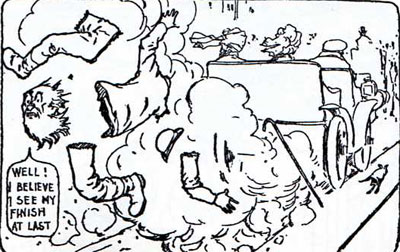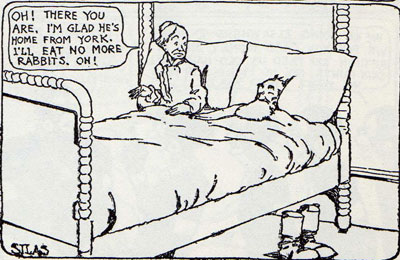 Okay, not the goriest or manliest brawl ever depicted for Friday Night Fights, but I hope I can kick that much butt when I'm over a century old…