I don't know about you, but I think I need this weekend. It's been a weird, wild week, and a little lying-around-the-house-and-not-getting-roused-up-by-anything sure sounds good. And the best way to start off a weekend is with a little FRIDAY NIGHT FIGHTS!
Today's fight comes from December 2009's The Incredible Hercules by Greg Pak, Fred van Lente, Reilly Brown, and Nelson DeCastro. And lemme tell you, I could've posted about a dozen pages of this, 'cause it's jam-packed with awesome butt-whoopage. But I picked this one, 'cause it makes me laugh like a hyena. Here's Hercules pretending to be Thor vs. Thor pretending to be Hercules: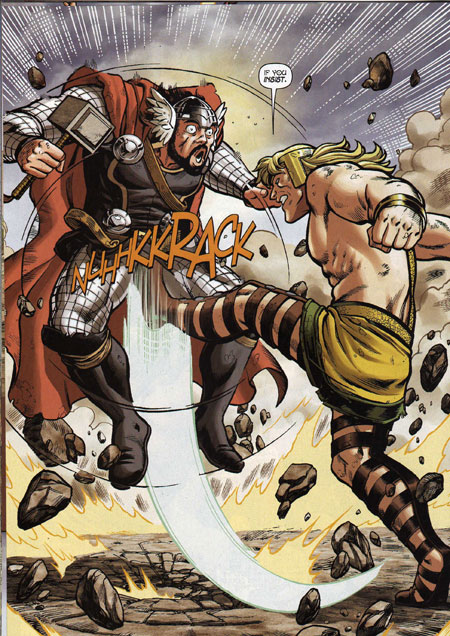 Owww. Ow. Owwww. Oww. Owwww.
Oww.