Don't have a lot of time today to put this together, so let's make it short and sweet — it's time again for… FRIDAY NIGHT FIGHTS!
Today's fight comes from May 2008's Batman #675 by Grant Morrison, Ryan Benjamin, and Saleem Crawford, as Bruce Wayne beats up on the Ten-Eyed Man: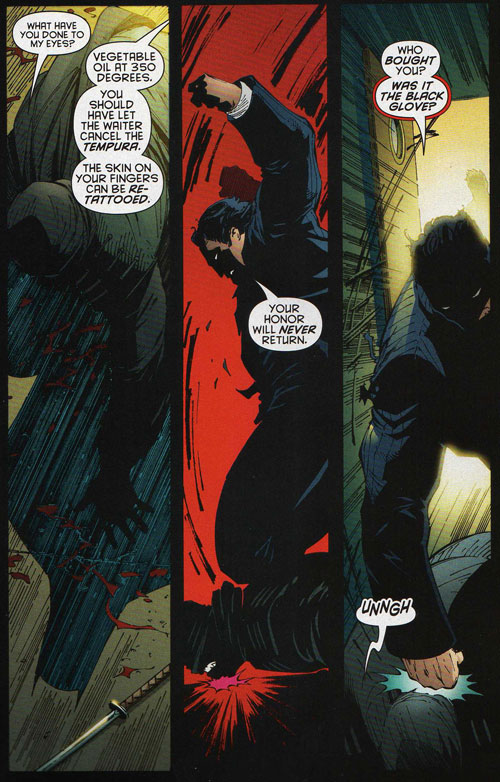 And that's that! Everyone have a great weekend — see y'all Monday!