It's already time to kick off another 12 rounds of Friday Night Fights! Let's get things started with August 2001's New X-Men #115 by Grant Morrison, Frank Quitely, Tim Townsend, and Mark Morales, as Wolverine takes on a gaggle of "Wild Sentinels."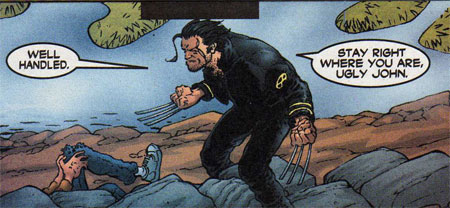 Short, sweet, and to the point. Or rather, to the six adamantium points. The ones on Wolverine's claws. Um.
Anyway, have a great weekend.