Awright, I slacked off last week, but it's time to pull out some scans from some actually decent fights for a change. So let's kick out the jams and jump right into tonight's edition of… FRIDAY NIGHT FIGHTS!
This evening's battle looks like it might've been better suited to Halloween… but I don't want to wait another nine months to use this, so it's getting used right now. From December 2008's Monster-Size Hulk #1, from a story by Jeff Parker and Gabriel Hardman — Victoria Frankenstein, the granddaughter of, well, Frankenstein, has used a gamma-powered blood transfusion to revive the legendary Monster of Frankenstein!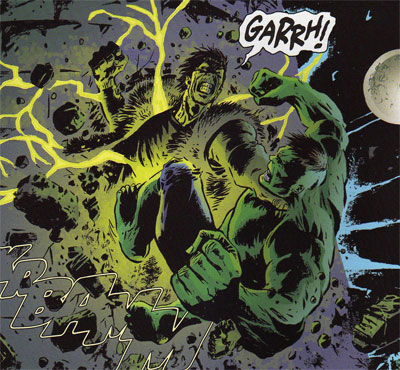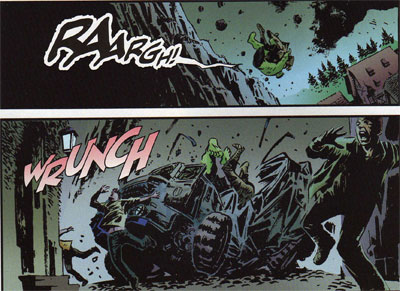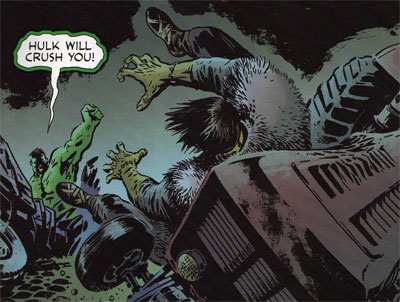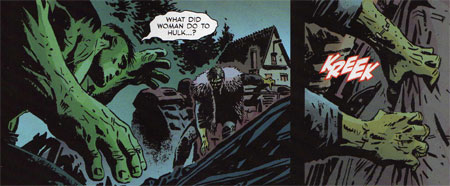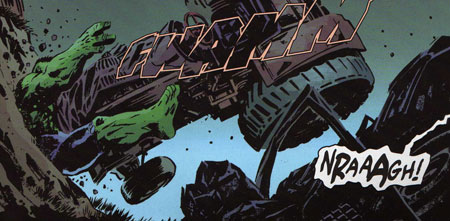 I hear hitting each other with tractors is the traditional way to celebrate Fridays in Transylvania.
Everyone have a great weekend, and I'll see y'all back here on Monday.