Awright, people, line up! We've all had a rough week, and we're all aching for the weekend to get started. I assume you're all going to get busy with your usual weekend plans — eating club crackers, painting the doghouse, shaving various body parts, and re-organizing your silverware drawer. Well, forget it! You are going to live this weekend like you're not going to get another one for five whole days, and that's all there is to it! And the right way to start off a good, crazy weekend? Say it with me now — FRIDAY NIGHT FIGHTS!
We're going to make sure tonight's battle is one for the ages — we're going with a true comic classic: February 1963's Fantastic Four #11 by Stan Lee and Jack Kirby! It all starts quietly as the FF are going through their fan mail…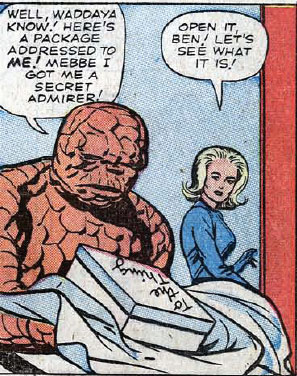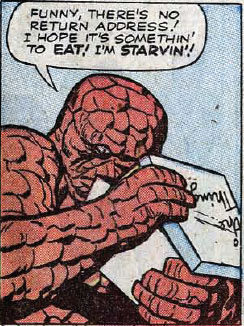 Waitaminute — no return address? No, Ben, don't open it — it's from your greatest archnemeses…
Yep, the Yancy Street Gang strikes again!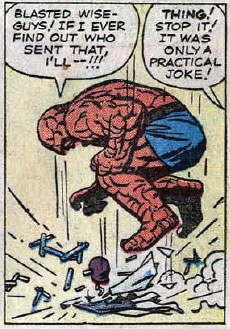 See you guys back here on Monday — hope you get rested and refreshed before then…