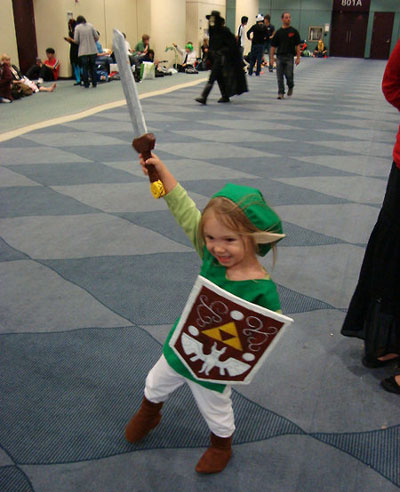 It's time we talked a bit more about the upcoming Lubbock Comic Book Expo. We know the time, date, and place — Saturday, April 9th, 10 a.m.-7 p.m., and Sunday, April 10th, noon to 5, during the annual Lubbock Arts Festival at the Lubbock Memorial Civic Center, at 1501 Mac Davis Lane.
But did you know the grand costume contest will be held on Saturday at 1 p.m. and the Iron Artist competition will be held on Saturday at 4? It's true!
And did you know there are going to be lots of special guests this year? You can expect to meet:
Ben Dunn, founder of Antarctic Press and creator of "Ninja High School," "Warrior Nun Areala," and plenty of other comics;
Greg Harms, freelance illustrator who's worked on Lynch Mob, MidKnights, Modus Operandi, Parley, Control Syndicate, and plenty of other comics;
Grant Sutherland, creator of the "Greetings from Wonderland" webcomic;
Nate Bramble, creator of "Bramble Vine Comics" and "The Legend of Hermit Hill";
CCP Comics, an Austin-based company working to get lots of Texas creator working on lots of different comics;
and lots of other creators, many of them locals, who'll be on hand to meet folks, sell some comics, sketches, and other projects.
Am I allowed to get all over-the-top and say this is the biggest Comic Book Expo ever? I think I will, 'cause I think it probably will be. Make sure you show up and enjoy yourself. You'll kick yourself if you miss out.