Okay, kiddios, you've suffered through another rough week of workday cruelty and not nearly enough maxxin' and relaxxin', and what we all need now to get the weekend started off right is big, thick, steamin' bowl of… FRIDAY NIGHT FIGHTS!
This evening's fightfest comes to us from August 2002's Fantastic Four #57 by Adam Warren, Keron Grant, and Derek Fridolfs. It's the Thing vs. a whole bunch of deformed and mutated Thing clones!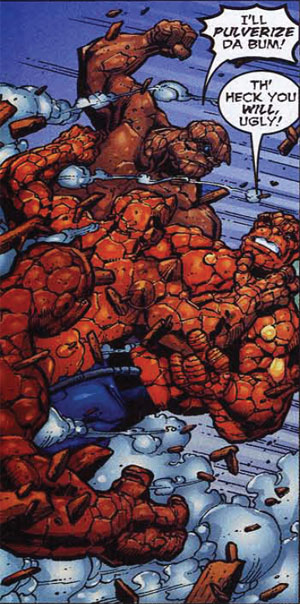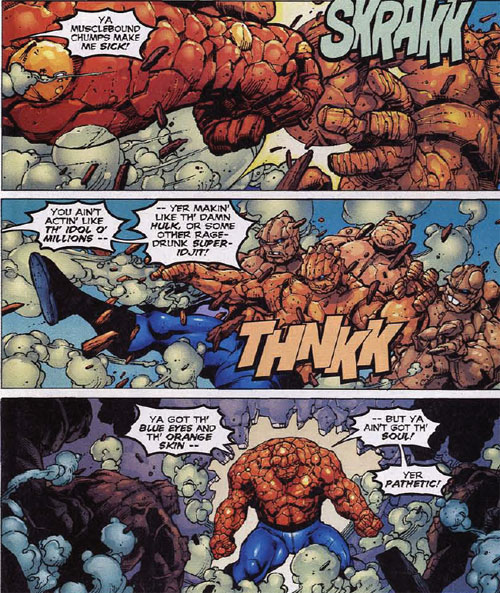 That'll do it — y'all enjoy your weekend, and I'll see you back here on Monday.