We got just this one fight left in the latest round of Friday Night Fights — just one more fight featuring Ben Grimm, the Thing. So let's just get right to it.
Today's battle comes from May 1974's Fantastic Four #146, by Gerry Conway, Ross Andru, and Joe Sinnott, as the Thing takes on Ternak: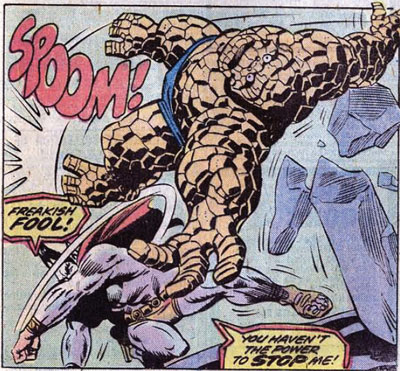 Awright, you kids be good, have a fun weekend, and I'll see y'all back here on Monday!