Alrighty, we've all had a rough week, full of painful work assignments, painful bosses, painful customers, and painful getting-out-of-bed-too-early. But the weekend is finally here, and the only pain any of us have to deal with now is… FRIDAY NIGHT FIGHTS!
Tonight's battle comes from January 2008's Crime Bible: The Five Lessons of Blood #2 by Greg Rucka and Jesus Saiz, as Renee Montoya puts on her faceless mask and goes out as the Question to beat up on bad guys.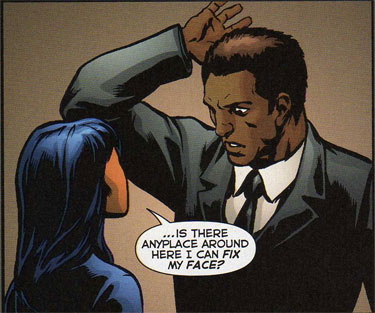 That was pretty nice. I sure do hope DC is going to bring Renee back as the Question — she was just too much fun as a character.