Time to kick off a new round of Friday Night Fights? Let's get things going with a classic.
Tonight's battle is from February 1978's Showcase #97, by Paul Levitz, Joe Staton, and Joe Orlando. Power Girl vs. random thugs? I think we know who wins that one, right?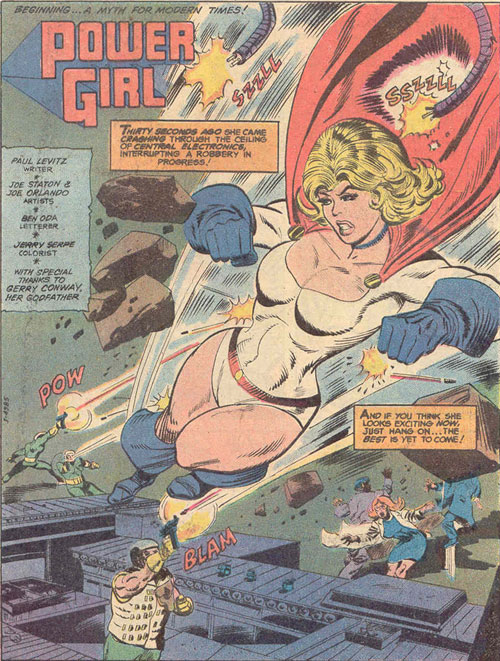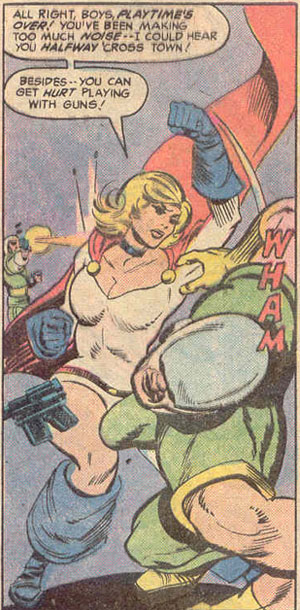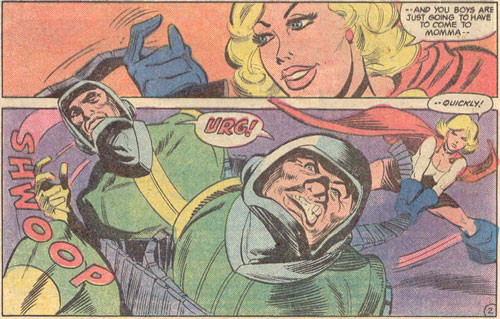 Head over to Spacebooger's joint and pick out your favorites!