It's not too far past the Fourth of July, is it? I can still shoehorn in some properly patriotic pummelling here, can't I? Then hold on to your stovepipe hat, 'cause it's time again for… FRIDAY NIGHT FIGHTS!
Today's battle comes to us from July 2011's Secret Avengers #13 by Nick Spencer, Scot Eaton, Rick Ketcham, Jaime Mendoza, and Frank G. D'Armata. The scene? Nazi war machines have invaded Washington, D.C.! And there aren't enough superheroes around to stop them? Luckily, we don't need superheroes when we've got… THE LINCOLN MEMORIAL!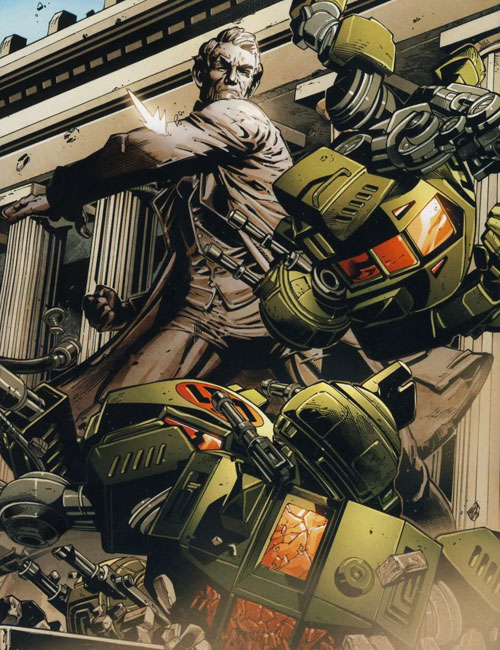 Stand up and salute, citizen! Any country so dedicated to beating up Nazis that it'll spontaneously animate its memorial statuary is a country that deserves your unending loyalty! Now head over to Spacebooger's place so you can vote… Vote… VOTE for your favorite battle!