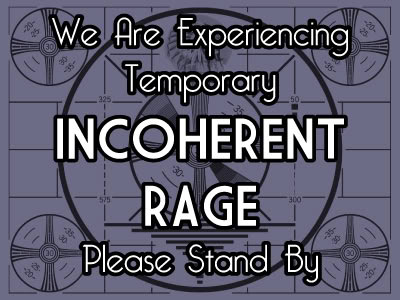 Sorry, kids, I'm going to take a break for at least a few days. I spent the weekend trying to sort my comics, get rid of the stuff I didn't want anymore, and try to clean the house up a bit… and it was definitely less than a success.
I got rid of quite a few comics. But I ended up keeping a lot more than I expected. I guess that's good news — it's nice that there are still some older comics out there that I still enjoy re-reading. But it's also bad news, 'cause holy zambonis, do I need to clear up some of the space and storage issues in my house, and having shortboxes piled up high against the walls doesn't do anything to make my house more liveable.
So I'm taking a hiatus, 'cause I'm sick of sorting through comics, and I'm frustrated by how the comics stash keeps getting bigger and bigger, and I need to figure out how I can make the house cleaner and easier to live in. And figuring that out may require me to start getting a heck of a lot fewer comics, which will definitely affect the future of the blog.
Long story short: Taking a break. Trying to clear up more floor space. See you guys eventually.