Awright, it's Friday, and a lot of us can look forward to a nice long Labor Day Weekend. I think that means we can get started with… FRIDAY NIGHT FIGHTS!
Tonight's battle comes to us from September 1942's Police Comics #11 by the great Jack Cole. Plastic Man meets up with a villain who can grow to colossal size. What's the best way to deal with a giant nogoodnik? Probably not like this: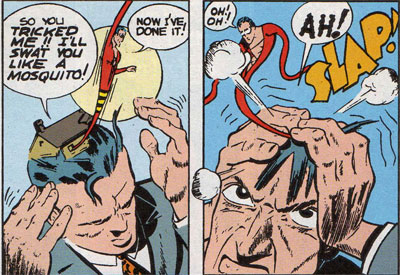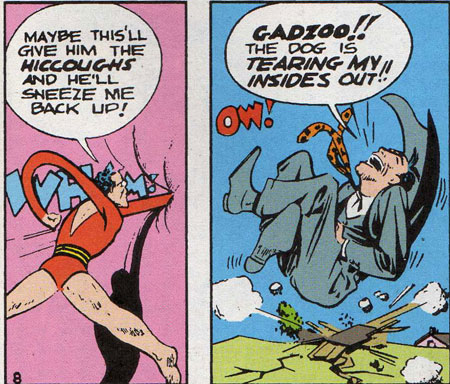 Your lesson for this Labor Day Weekend is to avoid swallowing plastic. Stick with hot dogs, okay?