Citizens, gather ye 'round. It's Friday night, we're ready for the weekend, and we always like to kick things off with a little dose of… FRIDAY NIGHT FIGHTS!
Tonight's battle comes to us from August 1999's Stars and S.T.R.I.P.E. #1 by Geoff Johns, Lee Moder, Dan Davis, and Tom McCraw, in which the Star-Spangled Kid punts a whole dadgummed water fountain at a mind-controlled classmate.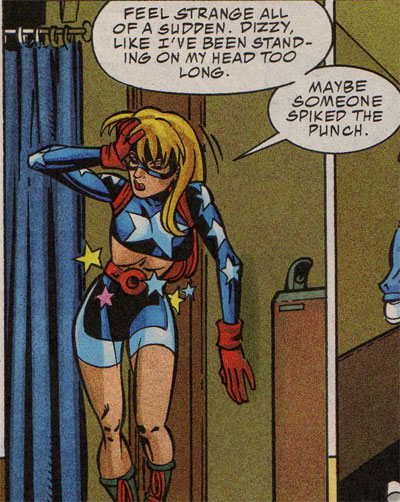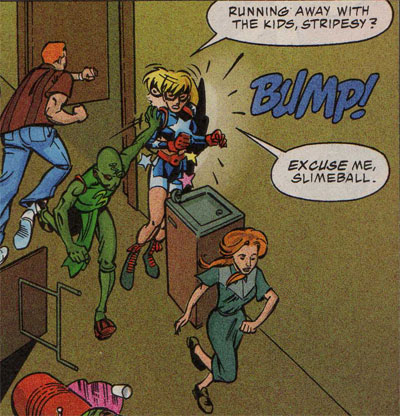 And that should do it for me. See youse mugs on Monday.