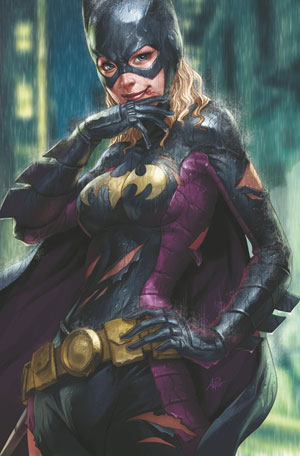 This is a week or two old, but just too funny to let pass.
It started as a simple poll on the DC Comics Facebook page. "With Zero Month drawing to a close we're wondering: How do you want to learn more about the history of the characters in DC Comics-The New 52?"

The problem was, as well as the expected choices, they left the poll open. So people could add their own choices.
Some of the most popular answers included:
Bring Back the old DCU
Crisis on Earth-New52: How the experiment ends and we return to the "real" DCU
Bring back some characters, such as Wally West, Cassie Cain and Stephanie Brown.
Fire Scott Lobdell
Give Booster Gold his own new 52 title and let him fixt the DCnU mess
Just end the New52 for God's Sake!
Stop with all the 90′s-esque books
Get rid of Dan Didio!
Bring back Rucka and Waid; Lose Johns and Glass
Make Karen Berger DC's EiC.
Quit flailing, dammit!
Go back to the old DCU and we all promise to pretend this mess never happened
Put all the DCnU shenanigans on a different numbered Earth
Burn a Didio Effigy
Hire artists who can properly draw women. Fire anyone ignorant of basic anatomy.
Again to make the Superman married to Lois Lane.
Wally West NOW!
Make batmite kill all new 52 charaters
When the people who like comics enough to join your actual Facebook fan page all hate your comics that much, you should maybe consider that you've made some serious errors with your career choices.