Okay, kiddios, the days are getting shorter, the nights are getting longer, the holidays are already threatening to overwhelm us, and we all need a break from workweek stress. Button up your Dungarees, kids, it's time for… FRIDAY NIGHT FIGHTS!
Tonight's battle comes to us from 2007's Batman: Jekyll and Hyde by Paul Jenkins, Jae Lee, and Sean Phillips. Batman's facing off against some mooks, and he demonstrates why it's never smart to wear your gun tucked into your waistband.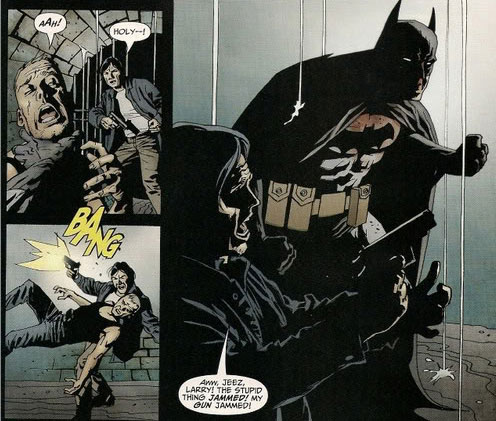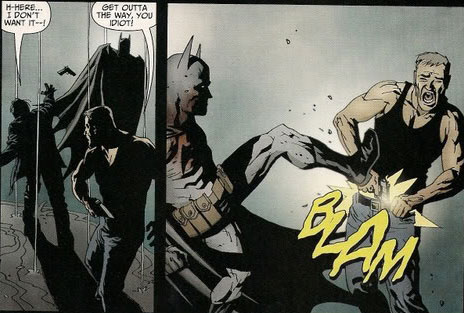 Yep, the night just got a lot more uncomfortable, didn't it?