Awright, kids, it's the last weekend before Christmas, and if you think we're gonna go easy on the harmless cartoon violence just for the sake of the holiday, you're sadly mistaken. It's mere days from Christmas, and it's time for… FRIDAY NIGHT FIGHTS!
Tonight's festive rannygazoo comes to us from February 2007's DCU Infinite Holiday Special #1, in the story "Yes, Tyrone, There is a Santa Claus" by Kelley Puckett and Pete Woods. Superman has decided to help a family in need, and because the kids don't believe in Santa Claus, he's decided to get dressed up as Old St. Nick to rekindle their love of the holiday. However, it turns out that Batman does not approve of the masquerade.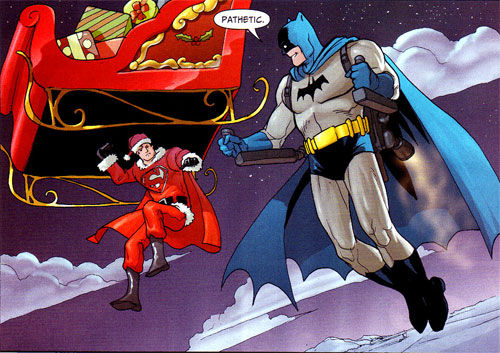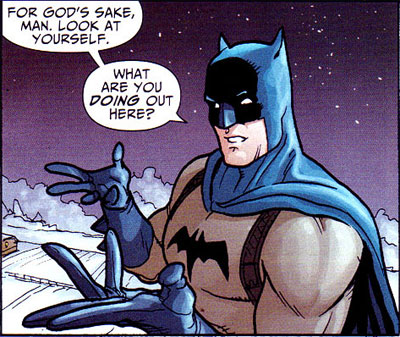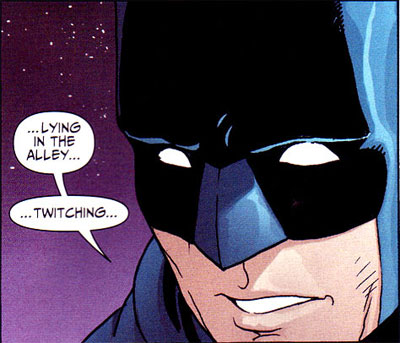 Yes, Batman, we know. Your parents are DEEAAAAAAD!
So Batman talks Superman out of the charade, but the Man of Steel later decides he'll pay the family a visit anyway. And what to his wondering eyes should appear…?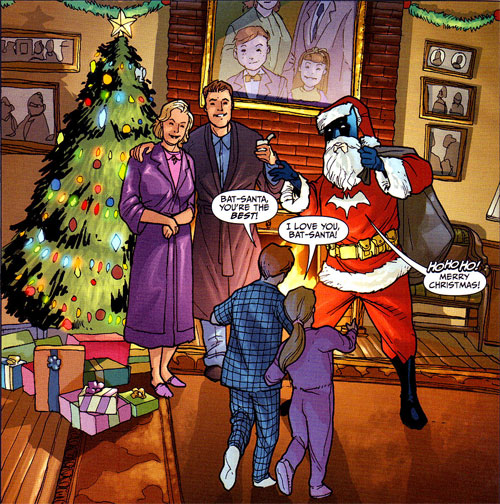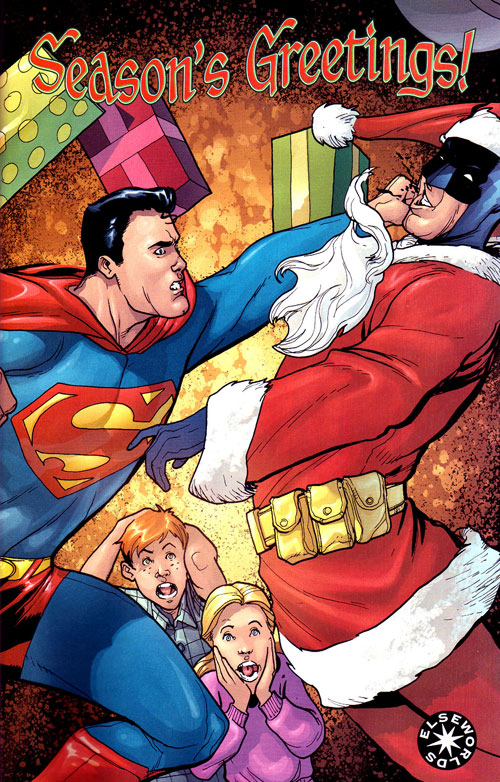 That's what Christmas is all about, Charlie Brown.