Citizens, gather 'round! If it is Friday (and it is!) and it is also night (ehh, close enough!) and if we are all highly anticipatory of looming comic-book violence (and we are!), then it must be time for… FRIDAY NIGHT FIGHTS!
Tonight, our noble organizer Spacebooger has insisted on a theme: doubles. Could be characters with double initials, could be double punches, but I'm going with the obvious choice — doubled characters!
So, from October 2010's Supergirl #55 by Sterling Gates and Jamal Igle, here's Supergirl taking on Bizarrogirl!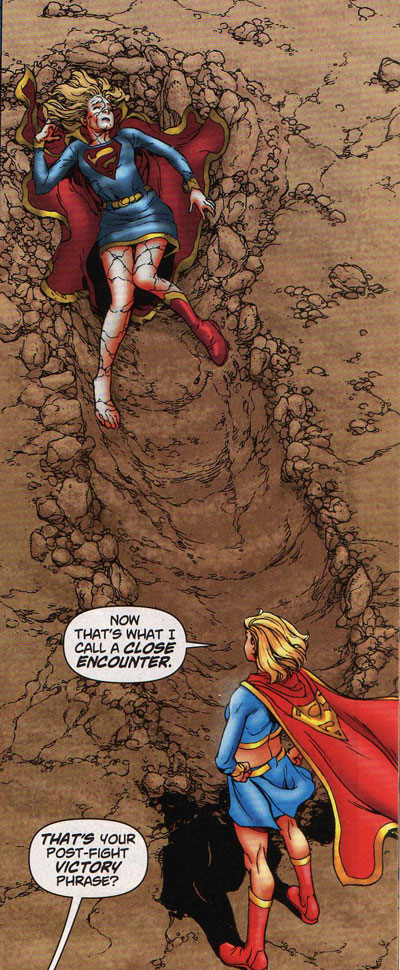 And remember to head out to Spacebooger's place and vote for your favorite fight! Not just this week, but every week!