Okay, people, it's Friday night, the work week is over, and it's time to enjoy two days of rest and relaxation. And how do we traditionally begin our much-too-rare periods of rest and relaxation? With… FRIDAY NIGHT FIGHTS!
Tonight's battle comes to us from July 2012's Popeye #3 by Roger Langridge and Tom Neely. Popeye's in the ring with the terrifyingly ominous and powerful fighter called the Phantom Crusher. But is Popeye's opponent hiding some terrible secret?!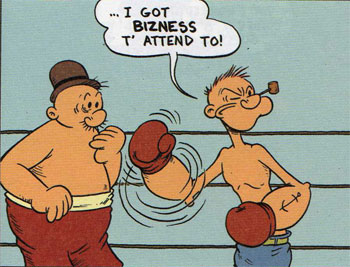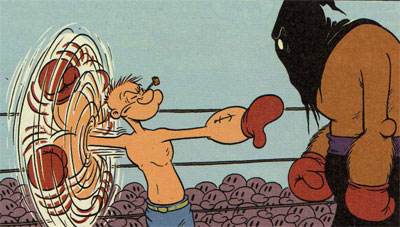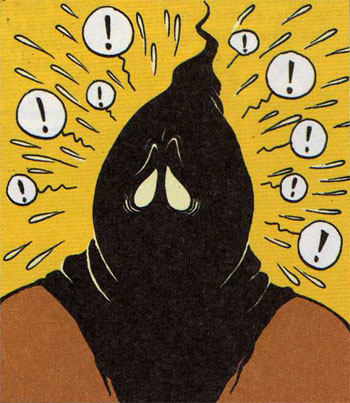 HOLY BANANAS, POPEYE JUST PUNCHED OUT A DISGUISED HORSE! (runs through town ringing bells) THIS IS THE GREATEST THING IN HUMAN HISTORY!