Gather 'round, kids. It's Friday evening, and we're all dying to get the weekend started. But there's no way to get it started right without comic book violence. It's in the Constitution, man! So batten down the hatches — it's time for… FRIDAY NIGHT FIGHTS!
Tonight's battle comes to us courtesy of January 2010's Justice Society of America #33 by Bill Willingham, Matthew Sturges, and Jesus Merino, as Wildcat puts some whuppin' down on the losers of the Dog Pound.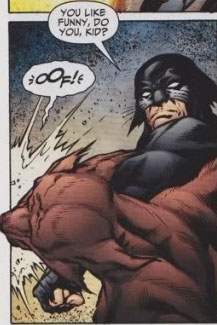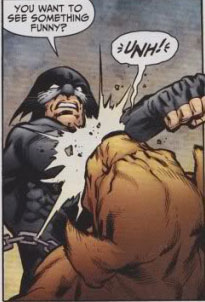 Head over to SpaceBooger's joint and vote for your favorite fights!