Ladies and gentlemen, boys and girls, it's pert-near the weekend, and it's time for us to get it started with a nice fat dose of… FRIDAY NIGHT FIGHTS!
I think I'm gonna split this battle across a couple of weeks 'cause it's so good. It's from 2004's Scott Pilgrim's Precious Little Life by Bryan Lee O'Malley, as Scott begins his fight against Matthew Patel.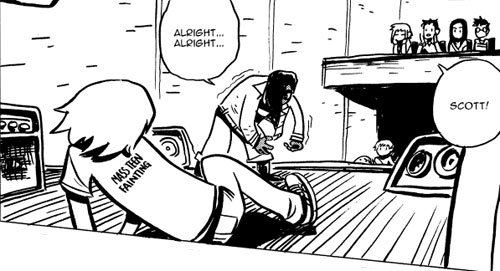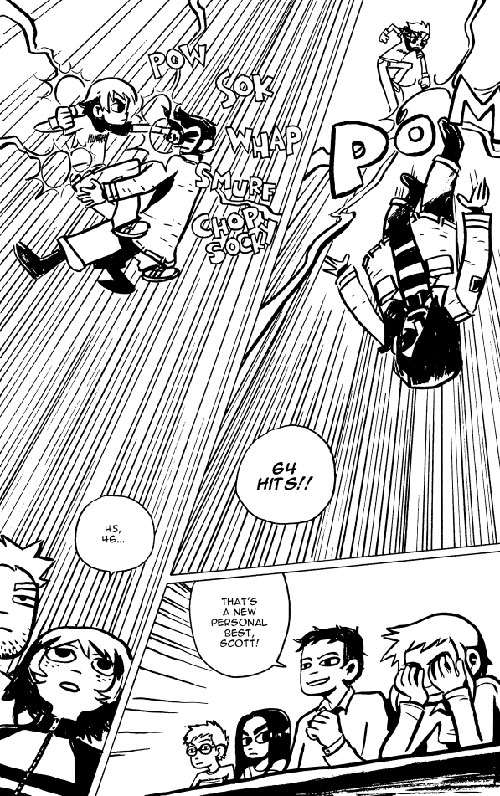 Things'll get musical next week, but for now, head on over to SpaceBooger's joint and vote for your favorite fight.