We went with Scott Pilgrim in last week's belligerent brawl, and while I normally try to avoid repeating myself, we're going to go right back to that same comic for this week's edition of… FRIDAY NIGHT FIGHTS!
So again, from 2004′s Scott Pilgrim's Precious Little Life by Bryan Lee O'Malley, we continue our battle between Scott Pilgrim and Matthew Patel, as Patel demonstrates his magical abilities by summoning a horde of Demon Hipster Chicks:
And then breaking into a Bollywood musical!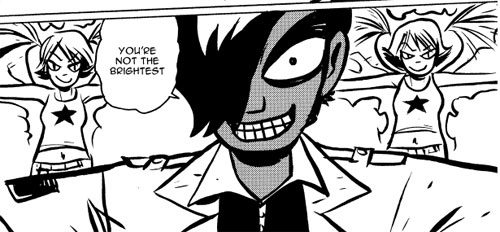 And after that comes a scene that I really wished had appeared in the movie: Scott and his friends sing along!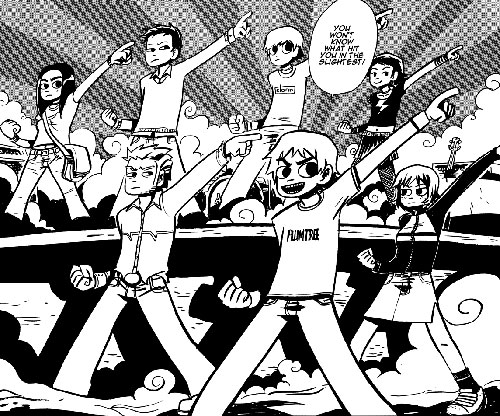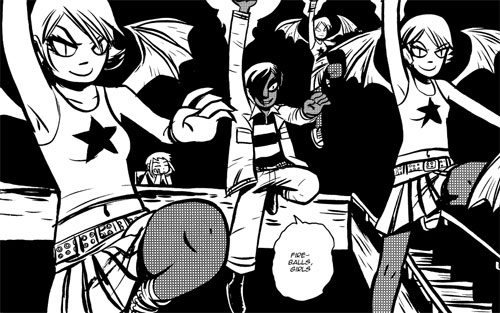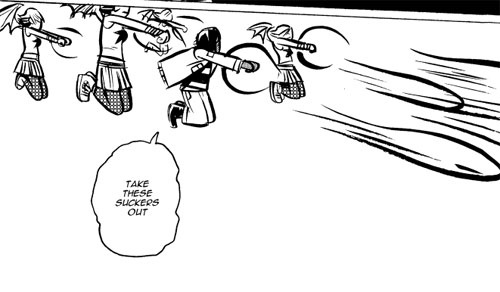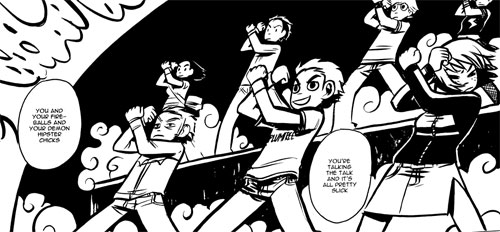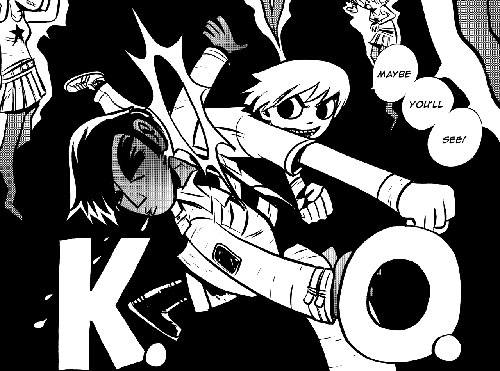 That'll take care of things for us for this week — enjoy your weekend, and see y'all back here in a few days.