Well, it's been another long, hard, horrific week, and we only get two days off, then we all have to go back and do it all over again for another five days. This is a far-from-ideal situation, but we gotta make do with what we got — two days of relative freedom, all started off with a little… FRIDAY NIGHT FIGHTS!
Tonight's fairly epic battle comes to us from April 2002's Batgirl #25 by Kelley Puckett, Damion Scott, and Robert Campanella, as Cassandra Cain squares off against Lady Shiva! Let's take a look at this awesome brawl through a whole bunch of full pages, okay?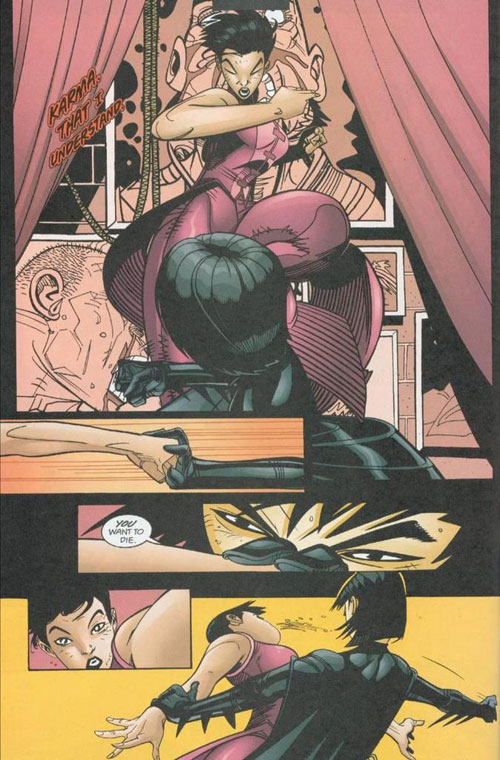 That'll do it on this end of things. Y'all go have a great weekend.