Alright, it's time to start up another 12-round series of Friday Night Fights, for which I am once again woefully unprepared. There's only a finite number of comic books out there, with only a finite number of fights — it's only a matter of time before I'm posting panels of Garfield kicking Odie off the table. Nevertheless, we must forge ahead.
Tonight's battle comes to us from June 1981's Charlton Bullseye #1 by Benjamin Smith and Dan Reed, in which the Blue Beetle and the Question fight off a gang of thugs.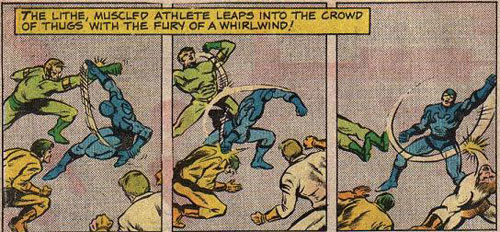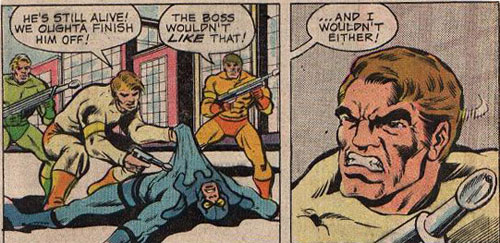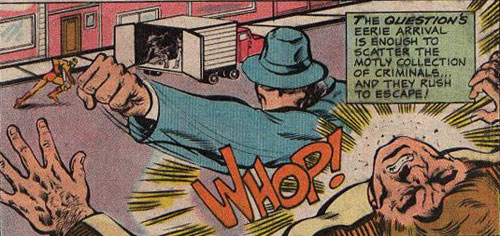 That'll do it for tonight — y'all try to have a weekend so good, you won't even mind the rest of the coming workweek.