Gaah, just ain't had a lot of time to find some more battles (I've been trying to spend more time doing fun writing, as opposed to blog writing, which is frequently not fun), but Friday Night Fights waits for no one, so here we are.
So tonight, here's Atomic Robo Free Comic Book Day 2009 (which you can and should read right here) by Brian Clevinger and Scott Wegener, as we get to witness the first meeting between Atomic Robo and his arch-nemesis, Dr. Dinosaur!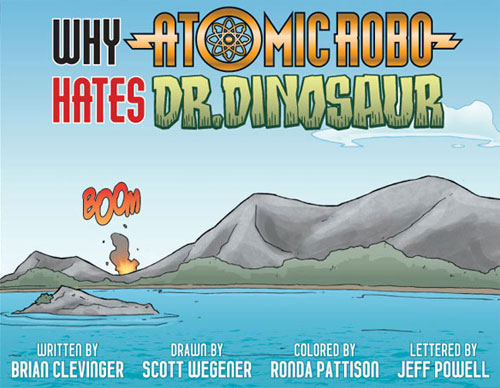 All hail Dr. Dinosaur! ALL HAIL DR. DINOSAUR!