It's Prize Fight Night and Theme Night this evening! SpaceBooger has decreed a double theme — the loser "never saw it coming" and the loser has to reference a bug or insect. Saddle up the ponies, pilgrim, it's time for… FRIDAY NIGHT FIGHTS!
For tonight's battle, I'm going with January 1967's Detective Comics #359 by the great Gardner Fox and the equally great Carmine Infantino. It's Barbara Gordon's debut as Batgirl, and she gets to fight not just one, but two Killer Moths!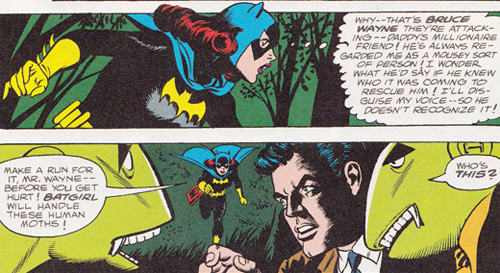 There we go, kids. Run on over to SpaceBooger's place and vote for your favorite battle!