Ladies and gentlemen, friends and neighbors, kids and other kids, it's long past time to get the weekend started. To be honest, I would've been pretty good starting it on Tuesday or even Monday. But it's finally here, and that calls for a celebration — namely: FRIDAY NIGHT FIGHTS!
Tonight's battle comes to us from March 1983's The Avengers #229 by Roger L. Stern, Al Milgrom, and Joe Sinnott. She-Hulk has temporarily lost her powers after a run-in with the Radioactive Man, and Hawkeye decides to help her out by being a colossal douche.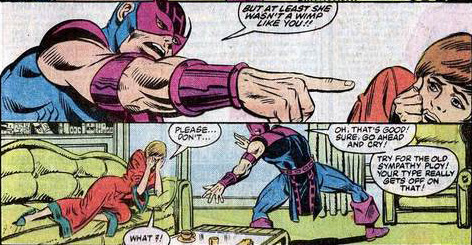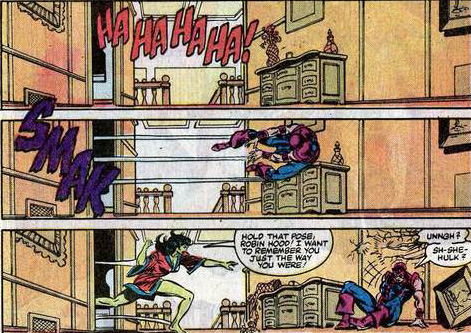 Yes, Hawkeye, it's always smart to taunt someone until they get mad enough to turn into an enormous green rage monster.