Why, hello there, October! You're the best month of the whole year, yes, you are! The weather is cooler, the leaves are changing, and most importantly… Haaaaaalloweeeeen, the best day of the year! So what's that got to do with Friday Night Fights, especially this early in the month?
Well, simply put, I like to plan ahead. So I went looking for a good fight to save for Halloween. And I found too many of them! Way, way too many. So instead of saving a whole bunch of them for future Halloweens, I'm gonna devote all of this month's Friday Night Fights (and probably the day after Halloween, too) to monsters and horror. Shall we begin?
Tonight's battle comes to us from September 2009's Captain Britain and MI13 #15 by Paul Cornell, Leonard Kirk, and Jay Leisten, in which Faiza Hussain must face the vampiric might of Count Dracula himself!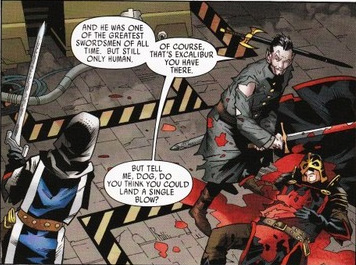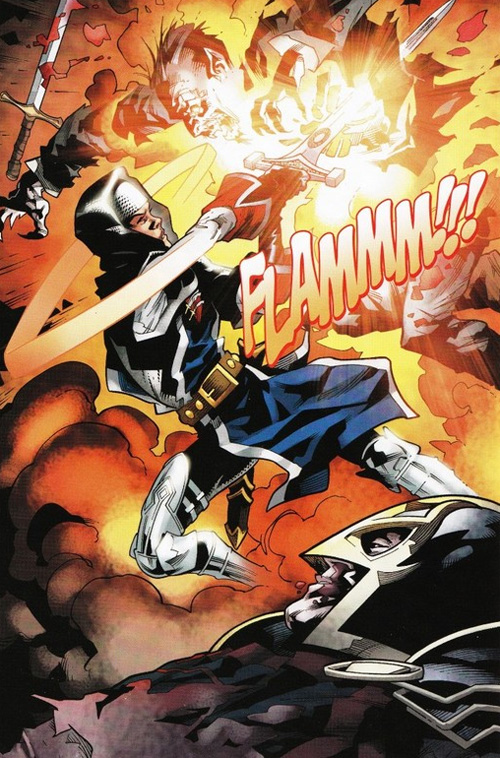 Ya wanna hear something really, really weird? Something that'll put the creep into your bones and make you question the nature of reality itself? Neither Faiza Hussain nor Dracula — two absolutely wonderful characters who appeared in highly acclaimed comics — are currently being published in any Marvel comic books. Oooo-weeeeee-ooooo…