People, it's Friday night, and that doesn't mean it's the perfect time to sit around shelling peas. It doesn't mean you should rewind all your clocks. It definitely doesn't mean you should spend more time at the office. Friday night means it's time for the weekend, and it's time for… FRIDAY NIGHT FIGHTS!
Tonight's battle comes to us from October 1974's Shazam #14 by Denny O'Neil and Kurt Schaffenberger. The Monster Society of Evil is back, and they have their worst weapons ready for the Marvel Family! Can the Big Red Cheeses prevail?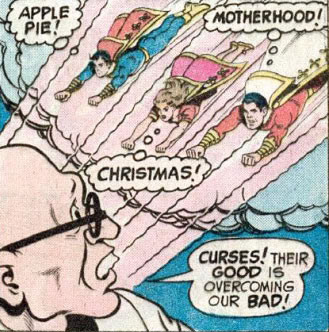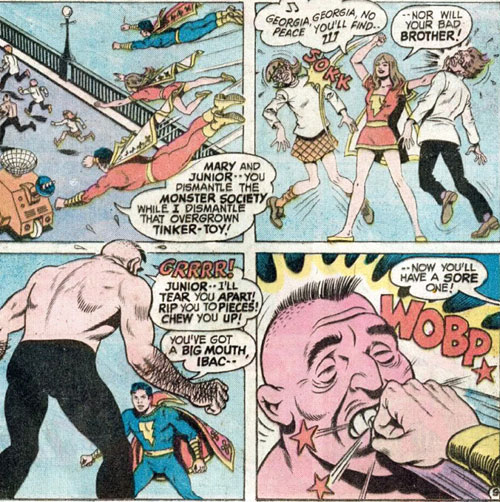 That's the craziest thing I've seen since at least last weekend. Head over to Spacebooger's joint and vote for your favorite fight.