Busy days 'round here, not much time for rigmarole, so let's just jump right into it. It's time for… FRIDAY NIGHT FIGHTS!
Tonight's battle comes to us from March 2006's Plastic Man #20 by Kyle Baker. Plas and company are way in the background, 'cause all the action in this one is between Wonder Woman and Ra's al-Ghul.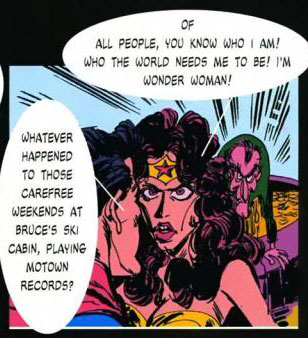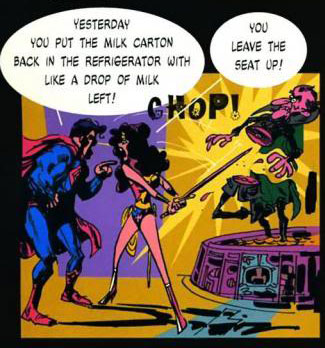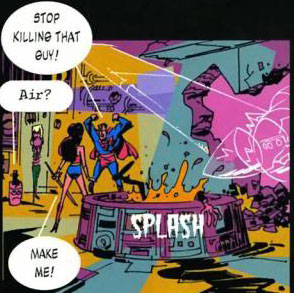 Busy weeks and months ahead — anyone willing to sell me a refrigerator, washer, and drier for cheap? How am I ever gonna get moved into that dang house?