Awright, kiddos, it's Friday evening, we're all ready to start recovering from the usual workweek stress, and we're gonna kick the weekend off the right way — with FRIDAY NIGHT FIGHTS!
Tonight's battle comes to us from July 1975's Marvel Two-in-One #10 by Chris Claremont, Bob Brown, and Klaus Janson. While Ben Grimm is busy pulling a planet-destroying bomb off the sea floor, the Black Widow has to keep all the bad guys off his back. Can one woman beat the snot out of a hundred goons?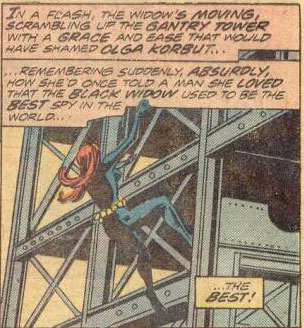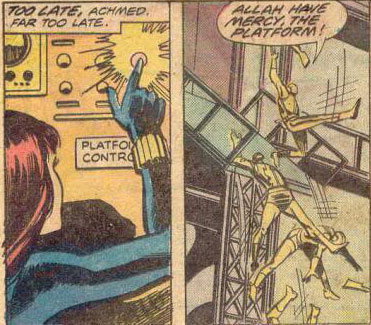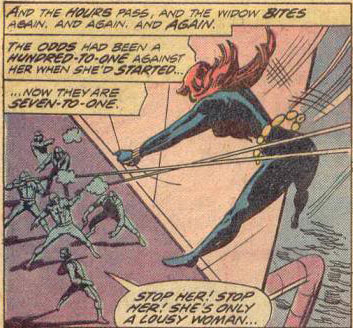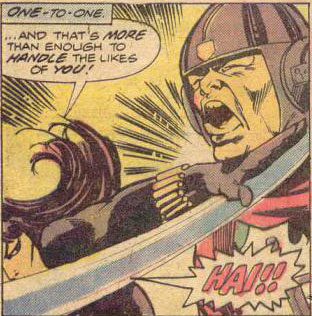 That's gonna do it for me. Hope y'all have a great weekend — everyone have some fun and get some relaxation in while you can. And do me a favor — try to do at least one thing you'll be able to look back on and be proud of. Life's too short not to periodically do something awesome.