Ladies and gentlemen, boils and ghouls, monsters and mischief makers, it's the best night of the year, and we're only going to make it more glorious with… FRIDAY NIGHT FIGHTS!
Tonight's battle comes to us from July 1942's Feature Comics #58 by Noel Fowler and other unknown creators. Our hero is Zero, Ghost Detective, and he's trying to stop a ghost from killing a girl at the local college.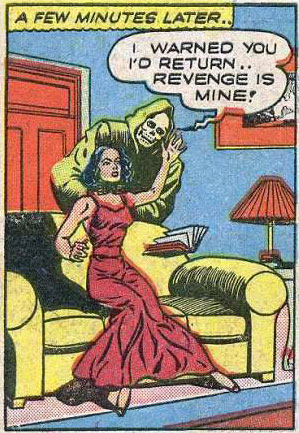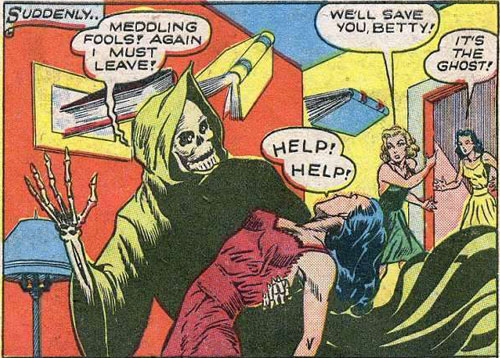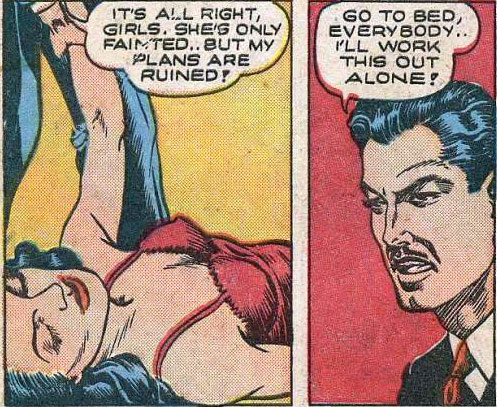 But the ghost has figured out that, despite Betty's sorority sisters running her off from her prey, Zero is actually the guy standing in the way of her spectral reign of terror.
So she decides to use her impossibly eerie powers — abilities possessed only by the unquiet spirits of the grave — to put an end to Zero's meddling.
Everyone have a safe, fun, and spooky Halloween!