Citizens! Gather ye 'round! We have arrived at another weekend in the bleak November, bundled in stresses of upcoming holidays, media-driven panic attacks, and deranged politicians who hate both health insurance and the Internet! Is there nothing to give us some slight distraction from all this dire bulldada? Yes, citizens! There is, as always… FRIDAY NIGHT FIGHTS!
Tonight's battle comes to us from May 1976's The Defenders #35 by Steve Gerber, Sal Buscema, Klaus Janson, and Petra Goldberg. Chondu the Mystic has acquired the body of a monster with bat wings, lamprey arms, chicken feet, and a unicorn horn, and Valkyrie just about to introduce his face to her knee.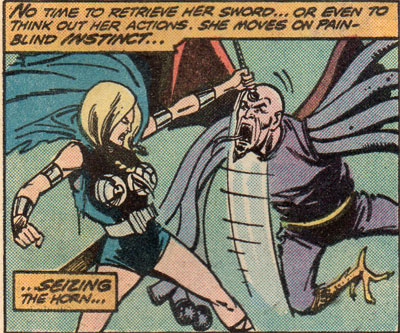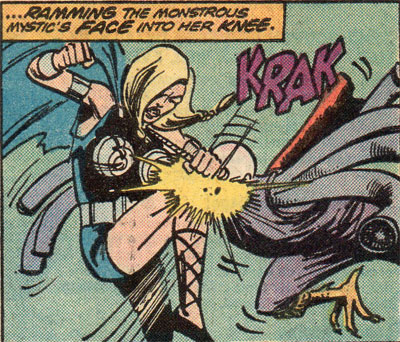 Kids, that'll do it for me. Y'all head for home and get yerselves some relaxation. See you mugs back here on Monday!