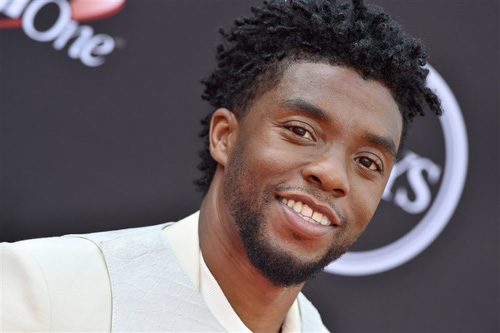 I'm hesitant to write much about Chadwick Boseman at all. I only knew him from his movies, and his costars, directors, and friends have already written about what a brilliant actor and great man he was.
Still, I'll say this: I'm not sure there's any actor whose loss is going to be felt so greatly. Not just in the Marvel Cinematic Universe, where "Black Panther" was very much considered the best movie in that entire series, but in Hollywood and pop culture, too. Boseman was a powerhouse actor, and his personal charisma meant that he was incredibly well loved, even if he wasn't the best-known actor in the world. His death is going to shake us for a long time.
And yes, it's yet another example of why 2020 is just the goddamn worst.
On Saturday night, right after I'd heard the news and was thoroughly wrapped up in discouragement, I felt like this should be the final nail in the MCU's coffin. They'd lost a number of their most popular actors after "Endgame," and the next phase of sequels were looking fairly aimless. Surely now would be the best time to let the series walk off into the sunset?
But I was wrong, for a number of reasons. First, the Marvel movies have been just too popular, and Disney isn't going to let them disappear without a fight. But Boseman meant so much to so many people. He was deeply loved by his costars and directors, and his fans absolutely thought the world of him.
Some quick examples:
Basically, I don't think you could stop the "Black Panther" sequel now. The cast and crew would demand it be made. The fans would demand it be made. The same likely holds true for the rest of the MCU. Everyone's going to want to make a new film in the series just so they can add their own tributes to Boseman.
And it's a powerful reminder that no other Marvel film inspired more devotion than "Black Panther." No other movie empowered Black creators — in every art form — than "Black Panther." And it wouldn't entirely surprise me if Boseman's passing encourages a new surge in groundbreaking works by BIPOC creators — filmmakers, artists, writers, you name it — and offers a timely reminder to studios and publishers that diversity in entertainment is an unalloyed good.