No clever introduction tonight! Let's get right to… FRIDAY NIGHT FIGHTS!
Tonight's battle is from a Huntress backup story in August 1982's Wonder Woman #295 by Paul Levitz, Joe Staton, and Jerry Ordway, as the Huntress — who was, at this point in continuity, Helena Wayne of Earth-2 — beats the snot out of a thug hiding out in a theater.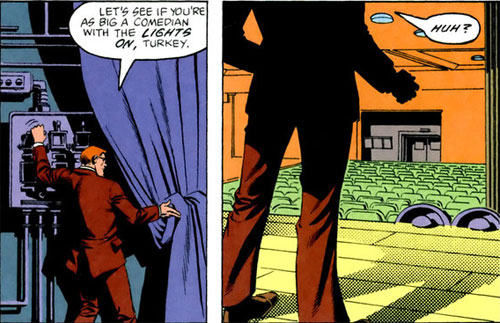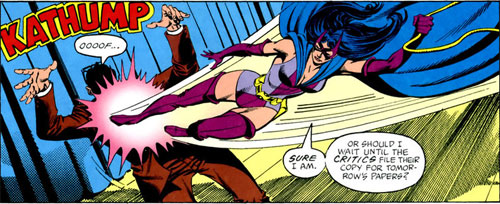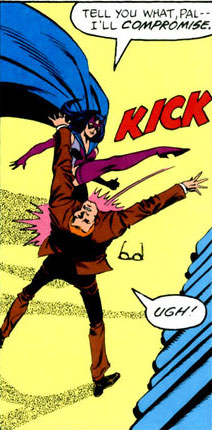 No clever outro either! The weekend awaits!