Pfff, I'm too tired to come up with anything goofy to say today (and trust me, next week is going to be even more hectic), so let's just go with: Happy Weekend! It's time for FRIDAY NIGHT FIGHTS!
Today, we're pulling a panel from 1982's Captain Carrot and his Amazing Zoo Crew #1 by Roy Thomas and Scott Shaw! (The "!" is actually part of his name), as the entire Zoo Crew teams up to put the smackdown on Starro the Conqueror: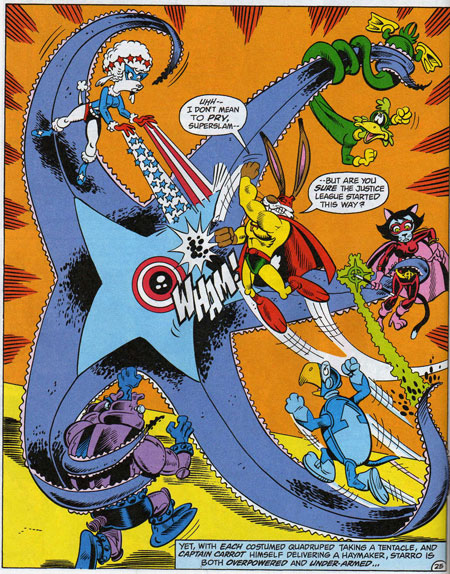 Our musical accompaniment for tonight: "Star" by the Roots. Not that close thematically, but it's hard to find songs about beating up on giant starfish.
Comments off