Is it Friday? Yes! Is it night? Ehhh, close enough! Is it fightin' time? Yeaaah! Time for Friday Night Fights!
From 1959's Our Army at War #81 by Bob Haney and Ross Andru: Sgt. Rock makes his first appearance in comics by doing something that all good Americans should do as often as possible: beating the snot out Nazi punks!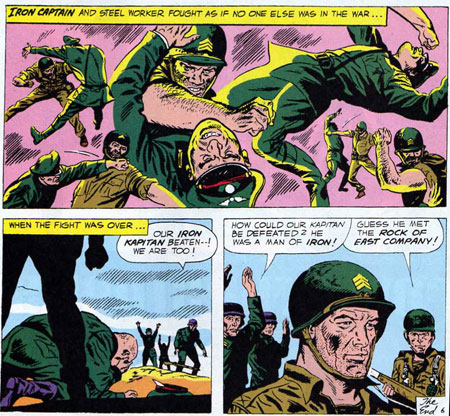 It's not just violentastic — it's All-American Violentastic!