Awright, it's Friday Night Fights time again! But my head's still stuck in Lubbock Comic Book Expo mode! Can this dilemma be resolved? Possibly with homicidal cartoon dairy products visiting a comic book convention?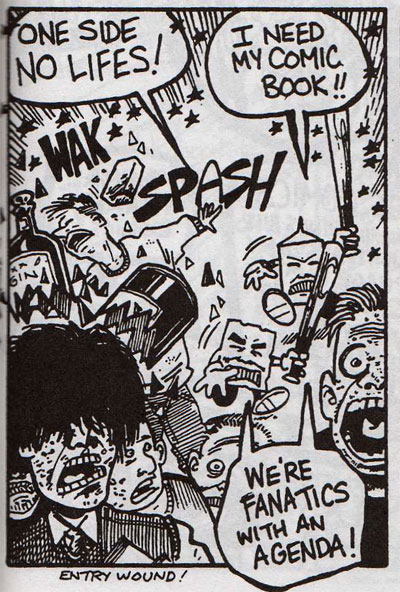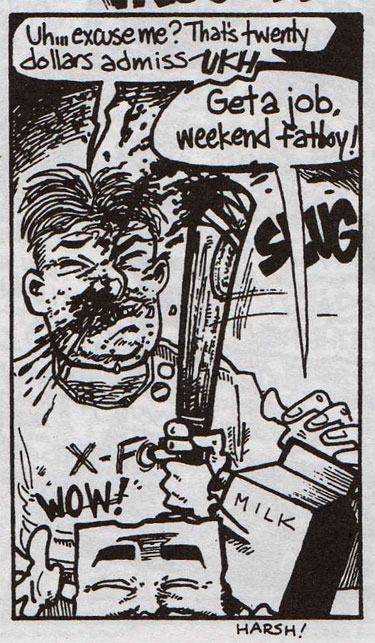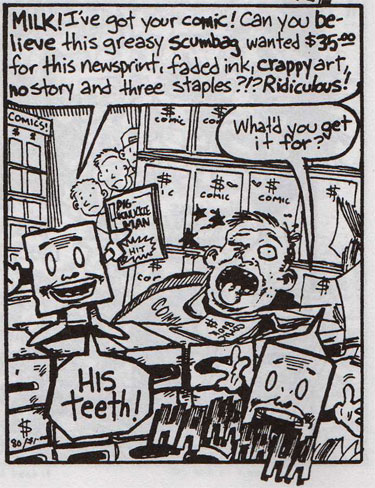 Thanks, Milk and Cheese! I knew I could count on you!
And one more fast reminder — see you guys tomorrow morning at 10 at the Science Spectrum for the Comic Book Expo! Woo!